Mendoza is a bustling city with wide avenues, green trees, squares and cafes, with a cosmopolitan atmosphere. Spend at least one or two days of your time here and you will be captivated by the city's relaxed pace and elegant feel. It is a destination synonymous with wine and is a perfect starting point for touring the region's vineyards. Make sure you take at least a dozen bottles home, or at least enjoy one there with a delicious pizza.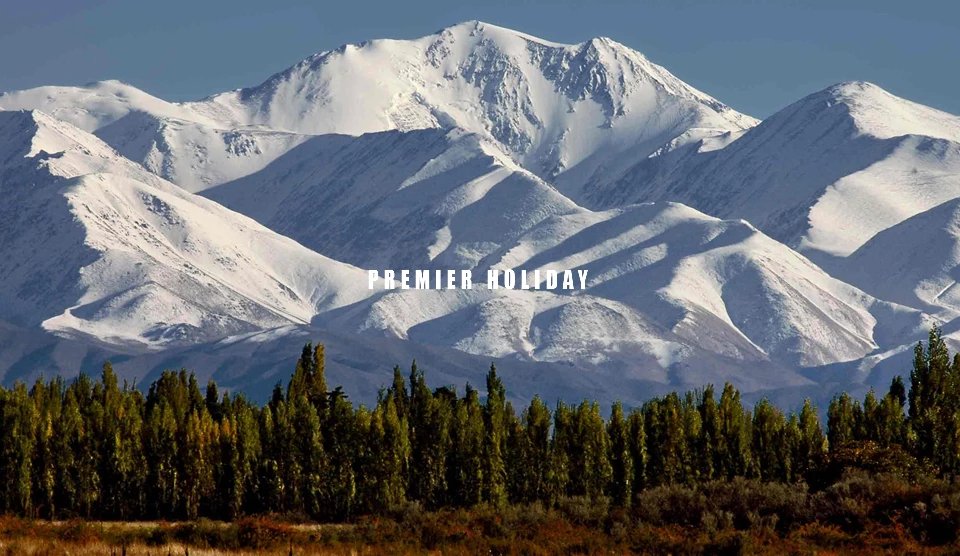 TRAVEL GUIDE
Everything you need for your trip
ACTIVITIES & TOURIST ATTRACTIONS
Vineyards/ Wine Cellars
Wine Tours and Tastings
Wine Cellars
Chacras de Coria, Carrodilla, Azul, San Felipe, Michel Torino, San Telmo
Points of Interest
San Martin Park
Spain Plaza
Central Park
House of Fader
Museum of Modern Art
Other Activities
Trekking
Rappel and Climbing
Zip Lines and Canopy Lines
Windsurfing
Climbing on Ice
GENERAL INFORMATION
ALTITUDE: 746 MASL SURFACE AREA: 57 KM² TIME ZONE: UTC -3 LANGUAGE: SPANISH CURRENCY: PESO VOLTAGE: 220 V
How to get there
The Gobernador Francisco Gabrielli International Airport is 8 km from the city and offers car rental, bus and taxi services.

Weather
| | | | | | | | | | | | | |
| --- | --- | --- | --- | --- | --- | --- | --- | --- | --- | --- | --- | --- |
| Month | Jan | Feb | Mar | Apr | May | Jun | Jul | Aug | Sep | Oct | Nov | Dec |
| | 32 | 30 | 27 | 23 | 19 | 15 | 14 | 18 | 20 | 25 | 29 | 31 |
| | 18 | 17 | 14 | 10 | 5 | 2 | 2 | 4 | 6 | 11 | 14 | 17 |